'How to cut costs and keep the quality of service?' by Raivo Ruusalepp
Details

Created on Wednesday, 09 October 2013 12:58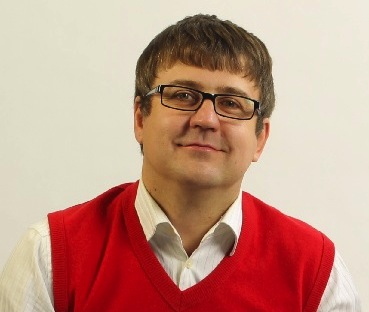 In the current climate of economic "high pressure" most organisations and their units are forced to seek ways of cutting the costs of their operation. Digital curation services are not exempt from this trend and many a manager or team has found themselves looking at the next budget and thinking: "how much can we cut back before this begins to affect our service quality or endanger the survival of digital objects in our care?"
Analyses have shown that the Cost of Bad Service (COBS) can amount to 30% of gross sales for service companies (CSIA 2007, www.csia.com.au). Businesses have long learned that winning back lost custom and reputation is extremely costly, so they prefer to spend money on improving their customer experience rather than drastically cutting operating costs and risking losing customers.
So what can digital curation do in this situation? A new report from the 4C project suggests that we should invest to save!
The direct costs of running a digital archive service have been modelled in a dozen or so cost models (see Paul Wheatley's blog entry) and some efforts have recently started to link the costs with benefits (for example the KRDS2 project, as well as the DANS and APARSEN studies on cost models). The small library of studies on costs of digital preservation reveals a curious absence of analyses into how digital archive service can benefit from generic management and service improvement tools however. The methods for quality assurance, risk management, data protection, auditing and certification, ensuring interoperability, managing skills and knowledge transfer, and so on, are well established instruments of good management. Clearly, if these measures contribute to better service quality and sustainability of business, they must have benefits for digital archive services, too.
The 4C report 'A Prioritised Assessment of the Indirect Economic Determinants of Digital Curation' takes a first look at how such generic management tools benefit the digital curation function within organisations. The report defines these tools as indirect economic determinants that can be applied in any organisation to help ensure sustainable digital curation.
Fifteen determinants were selected through consultations with experts and stakeholder groups, and ranked according to their importance to the stakeholders. The list includes topics such as benefit and value, efficiency and impact, quality and trustworthiness, reputation and risk, and so on.
The report shows that indirect economic determinants are similar to indirect costs in that they usually support more functions within the organisation than just digital curation. The indirect nature of these cost factors derives from the multitude of ways that the digital curation function can be embedded in the business models of organisations. The constellation of digital objects, the purpose of preservation, the intended target audience of the preserved objects and the type of organisation all determine how these cost factors can benefit the organisation.
The benefits of investing into the determinants described in the report are just a first step towards arriving at a more complete and coherent picture of what sustainable digital curation means. A selection of these determinants will be further explored by subsequent tasks within the 4C project, and the next version of their cost-benefit model will become a component of the Economic Sustainability Reference Model. So it's well worth investing your time into reading these deliverables to learn how to save on your preservation costs and run a sustainable business!
Let us know whether you agree with the indirect economic determinants' ranking and whether this resonates with operations in your organisation.
Raivo Ruusalepp, National Library of Estonia (NLE)
Raivo and the NLE lead WP4 'Enhancement.' The NLE will test the Pilot Economic Sustainability Reference Model developed for the project and will act as a case study subject for trust, risks and viability case studies in WP4.