Be part of the action – Collaborate with 4C and help to Clarify the Costs of Curation
Details

Created on Wednesday, 01 May 2013 13:44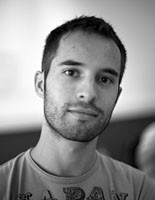 As a project, 4C has made a commitment to being 'open and social' and this commitment is absolutely fundamental to producing tools and resources which are of any use to the Digital Curation community.
The ultimate aim of the project is to assist with the transfer and diffusion of responsibility and to reduce concern about the opaqueness of the cost of curation. So it stands to reason that we establish and maintain an on-going dialogue with a wide-range of users, producers, funders and preservers; engaging directly with the very people who will benefit from the resources the project will produce.
Our plan is to work directly with these groups to shed light on your requirements, hopes and dreams for this project. We want to use the process to gain a full understanding of the different perceptions of real and acceptable cost within our stakeholders' organisations, in a mutually beneficial collaboration.
The first big part of this process will be an online consultation exercise that will run from May 17th to June 17th. This will consist of a few focused questions to identify the people and organisations who are keen to participate in this project and be part of our 4C stakeholder team.
To be clear, this is not just another survey! The information provided by this initial consultation will be used to start a process of close communication and analysis of your needs. Being a 4C collaborator will not only allow us to tailor our solutions to your requirements; your information will also inform our 4C Assessment group which will ultimately develop tools and methods to help effectively assess the investment of resources for your digital curation activities…and you will benefit from early access to the results we generate.
So, the call to action! Are you or your organisation:
a research funding institution?

a cost model expert?

a big data science institution?

a digital preservation vendor?

a government agency?

a publisher?

a content producer?

a data intensive company?

a memory institution?

a content holder?

or in fact any other person or institution that has an interest in identifying the costs of curation?
Details on how to get involved will follow shortly and if you would like to participate, the 4C Project Team will contact you directly and will feedback the results of our research.
UPDATE – the consultation remains open! Further details on taking part can be found here.
Luis Faria, KEEP Solutions
Luis is a member of the Work Package 2 'Engagement' Team and is working on the project strategy for identifying and engaging with stakeholder groups.