'Ready for take off' by Alex Thirifays and Sarah Middleton

Beta-testing of the Curation Costs Exchange starts soon!
It's coming! The 4C project is very pleased to announce that the public beta version of the 'Curation Costs Exchange' (CCEx) website will be available in August 2014.
One of the key project deliverables, the CCEx is an online platform for the exchange of curation cost information and a crowd-sourced driven database for the submission and the sharing of cost data. Using the costs data it gathers, this handy tool will provide automatic generation of results for the purposes of self-assessment, cost comparisons with peers and insights into the financial accounting and activity costs of other organisations.
We have received some excellent feedback on the CCEx already to date, and that has helped us to create the beta version online now. This initial testing-period will help us gather even more valuable feedback and iron out any technical niggles, to help make the CCEx the very best it can be, before it goes gold later this year.
Who can test? Anyone with an interest in or a need for a deeper understanding of the costs of preserving your digital material can try out the CCEx, perhaps even be willing to share what it currently costs you to preserve your data under privacy conditions, and let us know what you think.
What will you test? There are two things that we'd like you to test drive:

The website in general – We'd like to know how you think it will help you to understand the costs of curation; how it will enable you to collaborate more closely with your peers; and how you think it will work as a convergence space for the digital preservation community.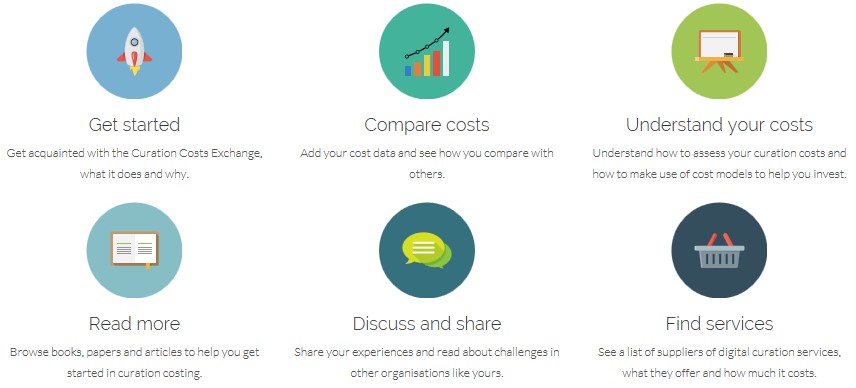 The Cost Comparison Tool – This is where you 'Compare Costs' to assess your own expenses, helping you reflect on the costs and benefits of your curation activities, and invest smarter. We'd like to know how easy you find this process, whether are there any barriers to you uploading and sharing your cost data, and whether there is anything we could add or take away to help you get the most out of this process.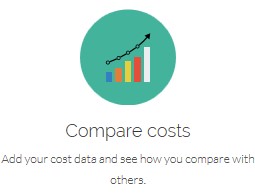 How to test? In order to make it easy to provide your thoughts on the CCEx, we have added a feedback tool which supports textual and visual feedback and allows you to highlight areas of interest, blackout spaces that could hold personal information, measure stuff, point to things, and draw images… All you need to do is click this button at the bottom right of each page and comment away!

In order to subscribe for CCEx beta-testing, please e-mail This email address is being protected from spambots. You need JavaScript enabled to view it. and we'll send you a reminder when it's ready to go.
Thank you for your help and support in making the CCEx a better experience for the entire digital curation community.
Alex Thirifays of the Danish National Archives Leads the 4C Project work package to assess current methods of estimating and comparing curation costs and to work out the most beneficial paths for future development of solutions and services.
Sarah Middleton from the Digital Preservation Coalition (DPC) is a contributor to the 4C Project "Engagement" work package, communicating and interacting the project's wide range of stakeholders.